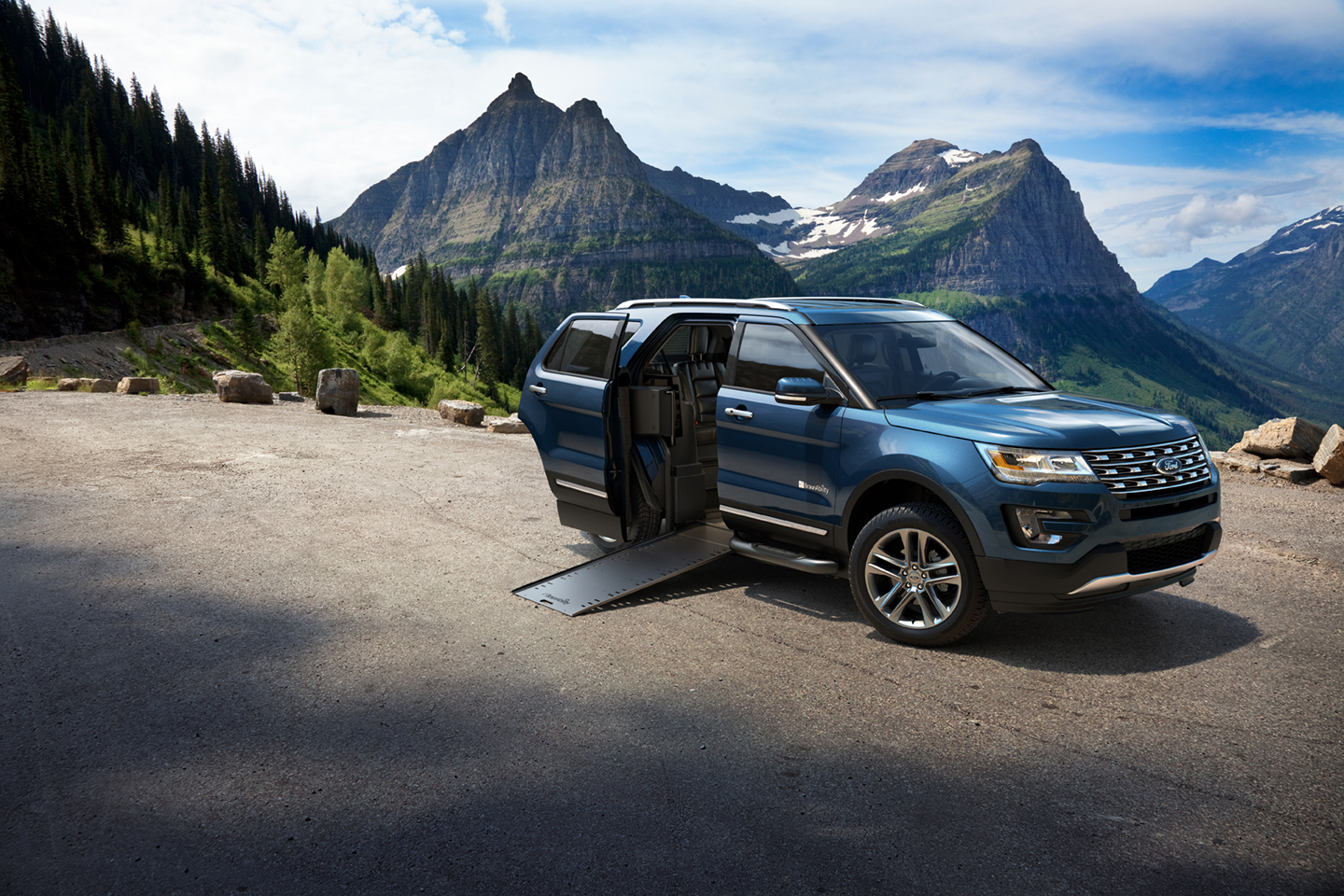 The BraunAbility Ford Explorer MXV offers the freedom of an accessible vehicle with the style of an SUV.  The infloor ramp technology combined with flexible seating options offer versatility for power and manual wheelchair users.

Wheelchair Passenger or Driver Ready
Removable seats in both passenger and driver positions allows wheelchair accessibility in the middle row*, as a passenger or as the driver.

Features:
Removable seats 

Seat design to maximize occupant comfort

Sliding shifter to increase maneuverability 

Gliding side door 

Infloor technology with a light ramp

Nerf bars to assist entering and exiting the vehicle 

Optional tow package with removable cover
Limited models, call for availability. 
*Note: accessibility in the middle row depends on the size of the wheelchair.